Nontraditional Wedding Photographers
Sat, June 14, 2014 | info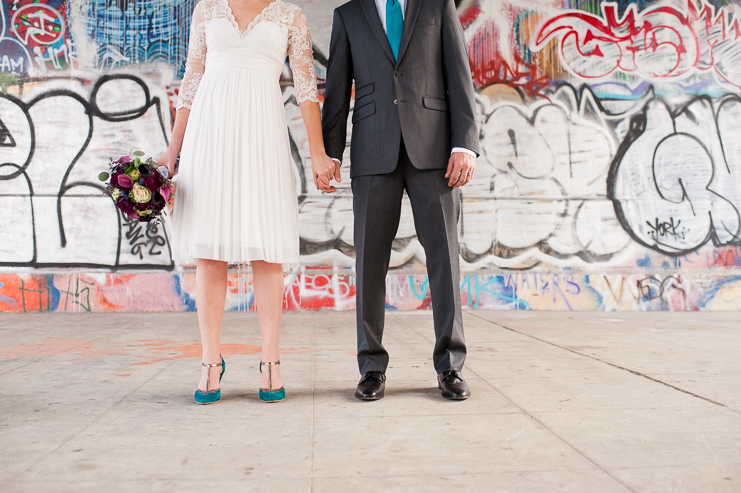 Click here to see more of this winter wedding from Limelife Photography, nontraditional wedding photographers.
We have nothing against more traditional wedding photographers. We just aren't very traditional people! As nontraditional wedding photographers, we love the freedom we have to create images that are both artistic and that capture real moments. We don't want all of the images we create too all look the same, just with different couples. Each couple is unique! How they interact is unique! How the love each other and the life they are starting to gather is unique! We think their wedding pictures should be as unique as they are!
We create images that you can hang on your walls and put in an album for your coffee table. Images that when you friends and families see them the say, "THESE ARE SO YOU!!!" Images that when you look at them, even 40 years later, you can't help but relive the excitement, smiles, tears and laughter. Images that are fun to look at. Images that are art.
Want to get in touch? Just click the image below!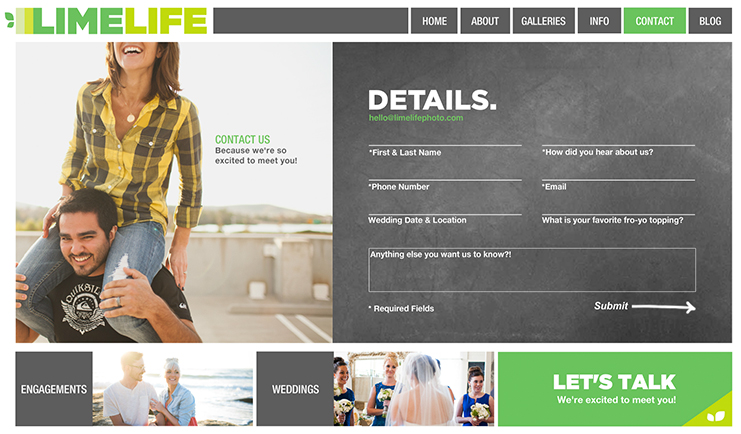 Want to see if we're available to photograph your wedding? We'd love to hear from you! Contact us here! Or, click here to see more of our work as an nontraditional wedding photographers!
Comments
comments