swami's, the lotto & a little goof on the side.
Tue, April 03, 2012 | personal
Surprise! We didn't win the lottery. There would have been a BIG, FAT post prior to this if we had. But, we've enjoyed a little extra winnings of fun moments the last couple weeks.
For starters, we cooked/prepped 3 meals yesterday and got to eat them together!
We've been running more. One run was in a torrential sideways downpour.
Last minute, we decided to stop and enjoy the sunshine and a tuna wrap at one of our favorite lunch spots.
And, Jesse and my childhood stuffed animal got new looks.
Stay tuned for more peeks into your San Diego photographers' happy, little lives.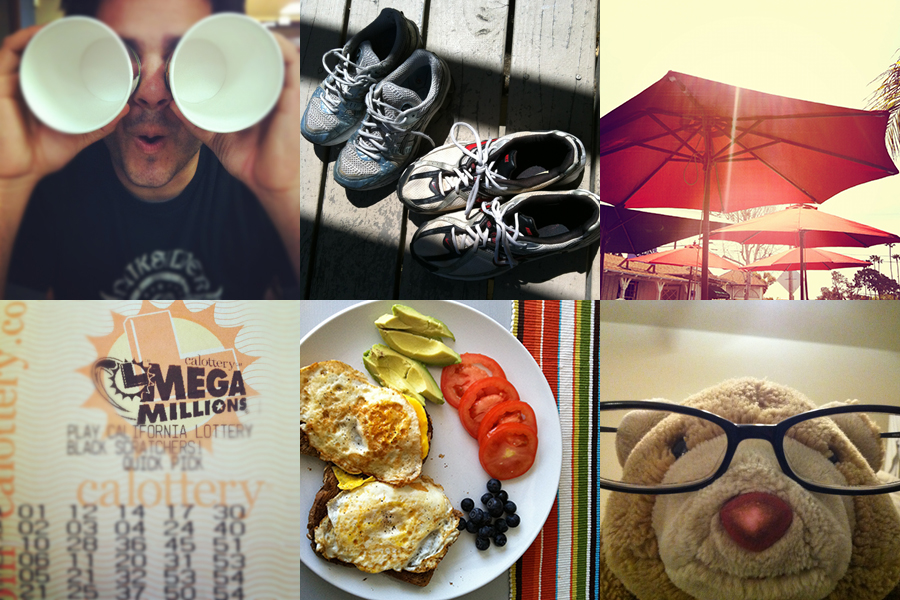 Comments
comments